Congratulations to all who received their Confirmation on the 9th of October.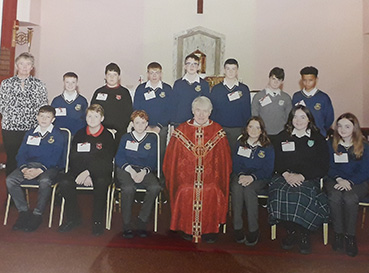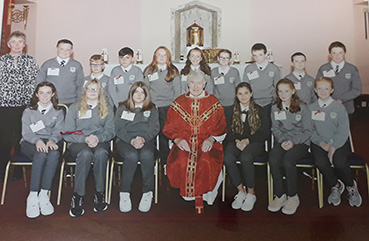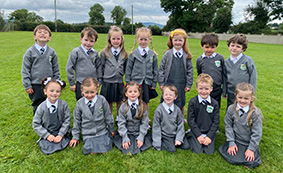 Welcome to our new junior infants!!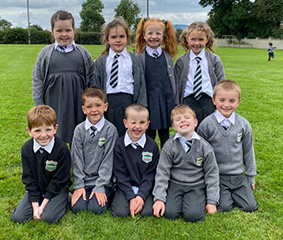 Tineteriffe's Senior Infants, 2021
Link to school closures 2021 - 2022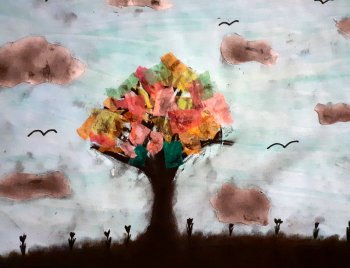 Autumn Art by Maeve 5th Class
Click here to see some of our June Art!
Home/School link for online resources.
Contact 086 3909519 either by text or WhatsAp to link in with school staff.

Reading feeds the Imagination.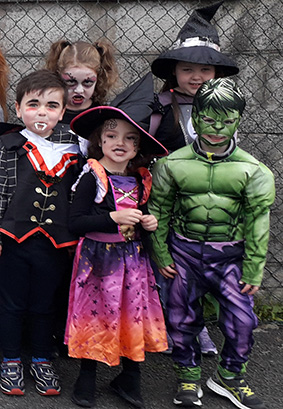 Halloween Dress up for the ISPCA!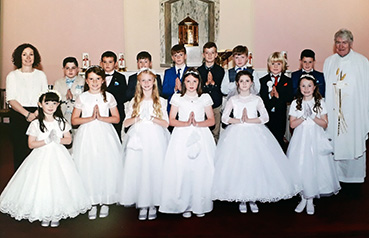 Congratulations to 3rd Class! Sep 2021

Click here for Enrollment Information.

Hand Sanitizers in all the hallways!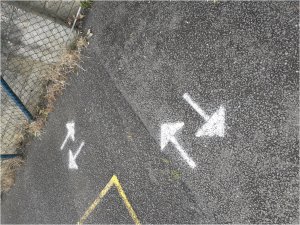 Passageways marked to new play areas.

Footsteps helping us to line up safely.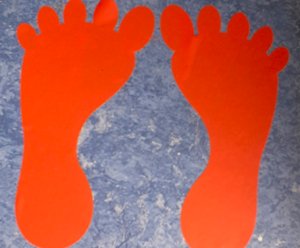 Footprints in the hallways, helping us be socially distant.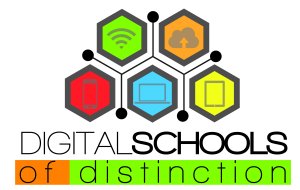 Let's stay a school community! Share via WhatsAp, text or email tineteriffeschool@gmail.com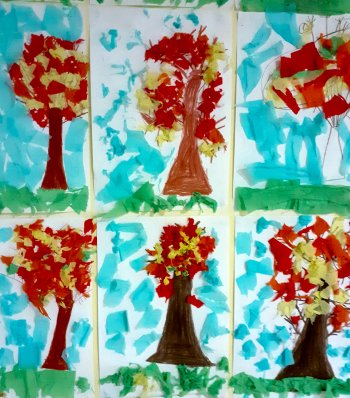 Autumn Art; 1st and 2nd Classes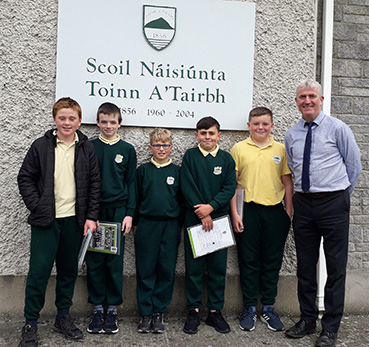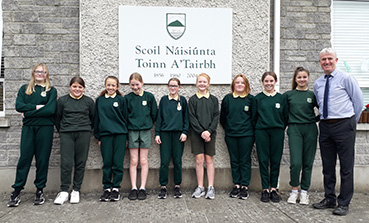 Welcome to John Kiely; Principal of the Abbey and manager of the winning Limerich All Irleand Champions!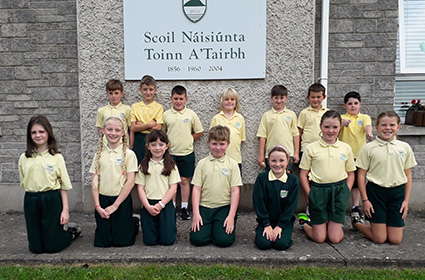 Holy Communion is on Saturday the 11th of September.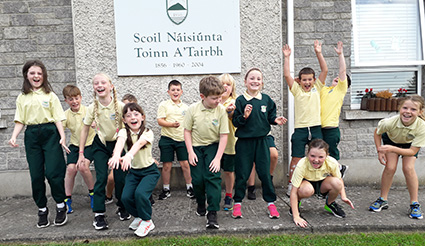 Iron on crests available from the office at a cost of €3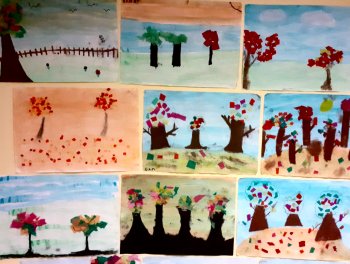 Autumn Art; 5th and 6th Classes.
This is the official website of:
Tineteriffe N.S., Cappamore, Co. Limerick!

Tineteriffe N.S. is set in the shadow of the Sliabh Felim Hills, two miles from the East Limerick village of Cappamore. It is one of three primary schools in the parish.

It is a co-educational, vertical school.

The school opens at 9.15 a.m. and closes at 1.55 p. for infant classes and at 2.55pm for all other classes.. It is a six teacher school, which includes a fulltime and part-time learning support teacher.




Tineteriffe N.S.

Contact; toinnatairbh.ias@gmail.com for more information

061 384055

Toinn a' Tairbh, An Cheapach Mhor, Co. Luimni.

Final Day for receipt of enrollment forms; February 1st ( of year of entry into junior infants). Enrollment Policy